Get files and passwords from any locked pc with drivedroid
Today we are going to show you guys how to get access to any computer using Drivedroid.
You need a rooted android device to use this software.

Step 1: Installing Drivedroid.
First you download Drivedroid here.
After you open the app you will see the following screens, Make sure that you have root en give full permissions to the application. Everything is straight forward from here on just follow the steps.
Make sure that you choose "Standard Android Kernel" as shown below.
Step 2: Creating the image
Click on the plus button (right top) and select create new blank image.

use as size 3999 MB and deselect (MBR) Fat none.
It will create the image in the background, this will take about 3 to 5 minutes.
Step 3: Partitioning and formatting
Select the image in DriveDroid and click the option that says '(read-write)'. As soon as we have done that, Windows will find a new USB drive. A window will popup in Windows asking to format the drive.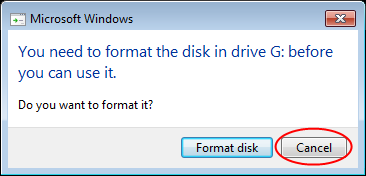 Choose 'Cancel': this method of formatting is not compatible with a Image file, since it'll not create a partition table and bootsector. Thus it will not boot using this option. We will partition and format the disk properly using diskpart.
Go to start and type cmd.exe. Command prompt will open.

Start diskpart by typing diskpart.

Show the connected disks by typing list disk.

You will see that the image you just created in DriveDroid is listed here as a disk of 3500MB. In this example it is listed as Disk 3.
To work on disk 3, we need to select it by typing select disk 3.

Next we create a partition table and fill the bootsector by typing clean.

Now we can create a partition by typing create partition primary.

The partition hasn't got a filesystem yet. For the Windows 7 install disk we need a NTFS filesystem. We can format a NTFS filesystem on the partition by typing format fs=ntfs quick. This will take a few seconds to a minute or so.

Now we have a bootsector, partition table, partition and filesystem. We only have to mark the partition as 'bootable' to be able to boot from it. We do this by typing active.

Finally we leave diskpart by typing exit. You can close the window after that.

Step 4:Copying files
Now we have a disk that has a filesystem and can be booted from. We should be able to see the empty disk in 'My Computer'. In this example it is disk G:.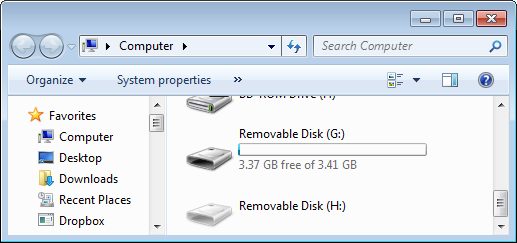 Download the image file of KNOPPIX here.
Extract the iso file to the usb disk and you're done!
Boot any pc in bios mode and select your device as primary hard disk.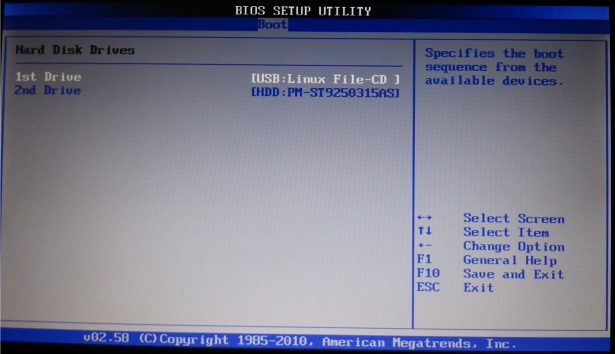 About The Author
MisterWhite